artist statement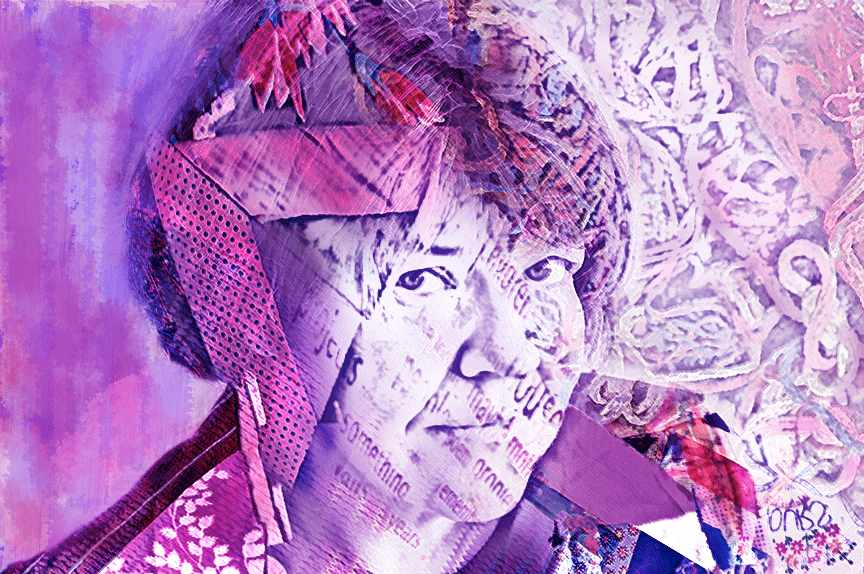 I'm a word designer (and sometimes poet/ critic/ editor/ publisher/ digital placemaker/ essayist) living in Madison, Wisconsin. I make websites & conversations. I design events & book covers & anthology projects. I believe in fun, free stuff & color. I believe in coloring outside the lines, writing in lines sometimes & standing in lines if the exhibit is worthwhile. I have degrees in structural engineering (BS Cornell University) & English/ multicultural autobiography (PhD University of Pennsylvania), and returned to school recently to study art, graphic & web design, and the intersections of performance, visual art, digital media, letterpress & poetry.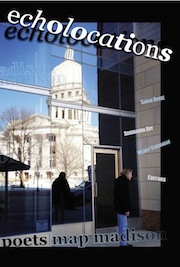 My poetry collections, Reliquary of Debt (Lit Fest Press 2015) and Obstructed View (Fireweed Press 2009), ransack art, motherhood, religion & theatre for metaphors and images. New in 2016 is Rules of (dis)engagement, or Dubious perFormances, An Exhibit of Women Surreal Artists, by myself & Sarah Sadie Busse from dancing girl press.
The anthology projects I've co-edited, local ground(s)—midwest poetics, Turn Up the Volume, and Echolocations, Poets Map Madison, embrace local content, local & social justice issues, and local ways of knowing. I also write reviews, essays & interviews of poets. You can find many of these online.
As an editor & critic, I'm interested in shaking up received paradigms and asking new questions like what is a book? what is publishing? & what is a poem, anyway? The micro press I co-founded with Sarah Busse, Cowfeather, hosts conversations and poetry-based projects online and in person. Cowfeather developed out of editing & publishing Verse Wisconsin from 2009 to 2014.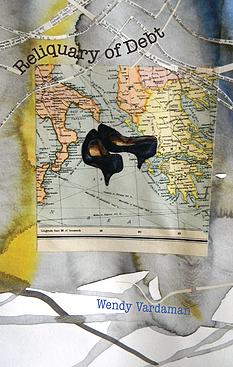 In addition to volunteer work as a poetry editor, I have served on the board of the Council for Wisconsin Writers and as Madison Poet Laureate (2012 - 2015). As an advocate for poetry, I've helped develop numerous collaborations with community, government, non-profit and civic organizations that promote and expand our ideas of both poetry and publication in order to integrate poetry into daily life, ritual, and the public square. I believe that public poetry, like public art, can help us ask better questions, engage in deeper discussion, promote equitable communities, and live more meaningfully. Examples include the Bus Lines multilingual poetry program with Madison Metro and Poetry at Common Council, a quarterly series bringing poets to read for elected officials.
As a designer-writer, I am interested in bringing together different registers & production values & crossing borders. I believe that crayons & glitter & embroidery floss are grown-up media and that the best art comes from work and ideas that bring people together across divisions of race, class, age, education, language, occupation & aesthetics. I believe that all of us need art and that art needs all of us. That fun should trump dignity. That conceptualism & activism have varied aesthetic expressions. My blog live art(s) / art live(s) occasionally considers the borders between art & life as well as how journals, books and seemingly atemporal media perform.
I have lived in the Midwest, the Pacific Northwest, New England, the Mid-Atlantic, the South, Scandinavia, and Italy. I have worked as a college & continuing ed teacher of interdisciplinary writing, creative non-fiction & poetry; as an arts administrator/ designer at a children's theatre; as a freelance editor-writer-teacher; and as an editorial assistant in the architectural glass industry. I like it when words & pictures come together to make something new & challenging. I'm interested in the intersections of unlikely things: art & science, sewing & prose, coding & poetry, hip hop pedagogy & publishing. I have three adult children & have never owned a car, a conceptual performance worth talking about. Full CV.